---
Explore ROLL-X MULTIPURPOSE APPLICATOR
THERE'S A ROLL-X® MULTIPURPOSE APPLICATOR FOR EVERYONE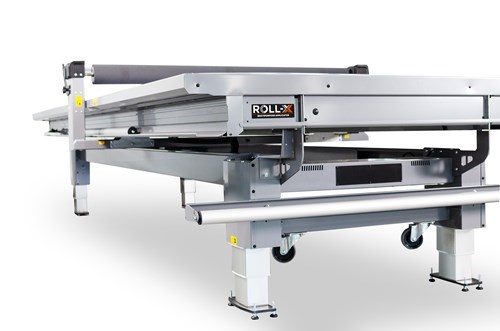 ROLL-X MULTIPURPOSE APPLICATOR
ROLL-X offers a wide selection of products that will make your daily sign production easier, more efficiant and will increasy productivity!  
ROLL-X MULTIPURPOSE APPLICATOR gives you access to the superior production method provided by the Flatbed Applicator technique. We offer you a selection of two models with three different sizes: ROLL-X PROFESSIONAL & ROLL-X GO. Both models are delivered with a lot of unique features and offers a wide selection of options/accessories.
ROLL-X is a Multipurpose Applicator designed to be the most complete work station in your work shop! And it is built to meet your needs. What size of signs or prints do you work with? What media widths do you use? What do you need to make your work even easier? What are your future needs?
Don´t hesitate to contact ROLL-X for consultation today!
Need advice? We can help you!
Fill in your details and our experts will contact you!
---
Applications for ROLL-X MULTIPURPOSE APPLICATOR
■ Mounting
■ Pre-masking
■ Lamination
■ Worktable with self-healing cutting mat
MOUNTING
ONE OPERATOR can mount large format digital print and self-adhesive film to many substrates like acrylic, rigid boards, corrugated plastic, metal plate, banners and glass. The flatbed gives you complete control over positioning and produces a result free from bubbles and creases.
LAMINATION
DESIGNED FOR COLD FLATBED LAMINATION of digital prints and signs, by using pressure sensitive lamination film direct from roll or sheet by sheet for minimum waste. Heat assist roller is available as option.
PRE-MASKING
ENABLES A SINGLE PERSON to apply transfer tape to cut vinyl graphics from the built in tape roll holder.
WORK TABLE
YOU NEED NO FURTHER CUTTING TABLE. ROLLSROLLER will become your new work table, with a unique and self healing cutting mat.